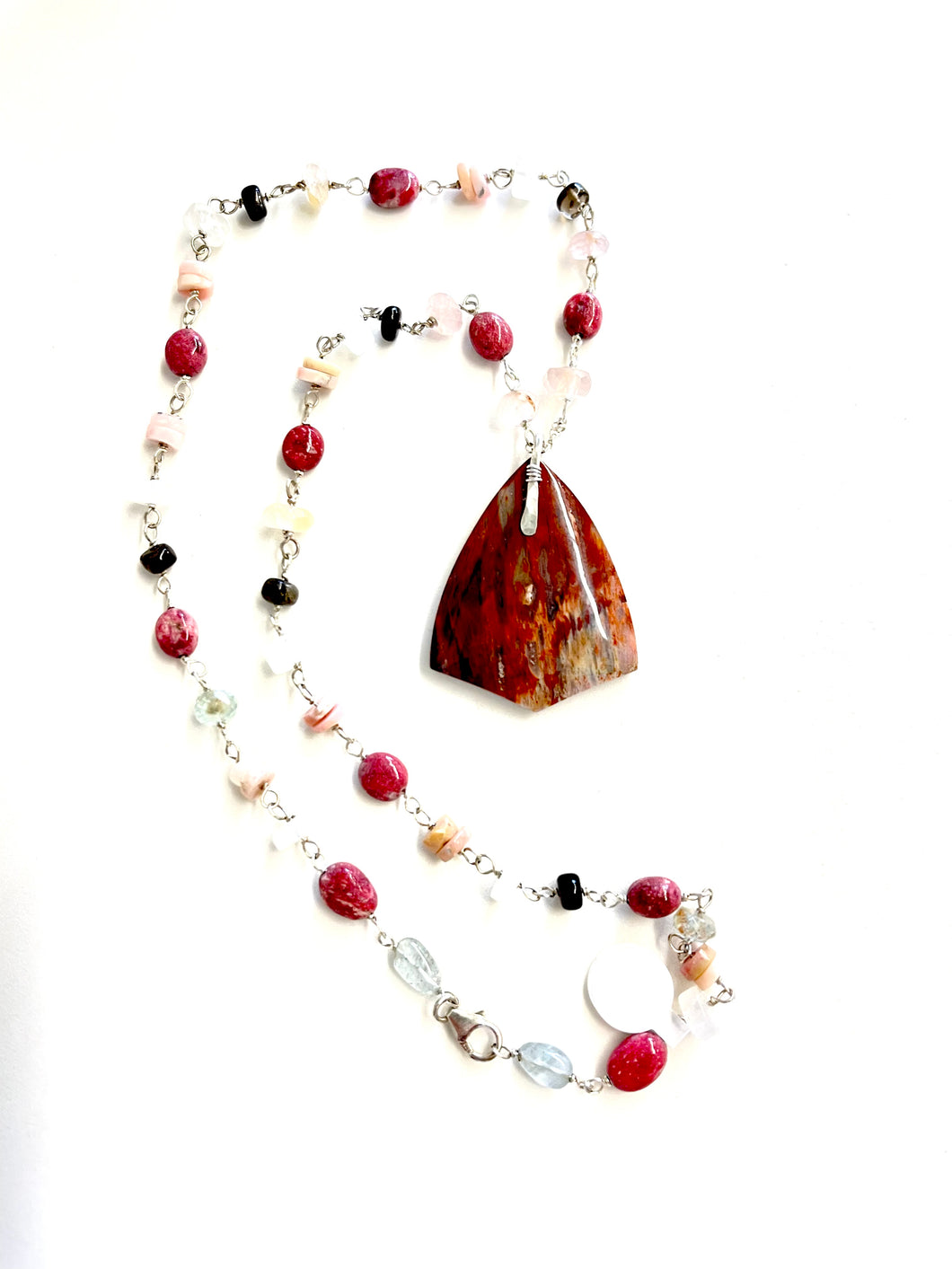 Necklace with Pink fossil and various gem stones
Regular price $148.00 Sale
Necklace with rare beauty of pink fossil and various stones on this hand made chain of sterling silver details.
Kunzite in pinkish purple, Peruvian pink opal, smoly quartz faceted, moss aquamarine and Thulite beads are decorating the chain 
long as 20 inches 
Fossil is a natural gemstone that is created when prehistorically is gradually replaced with agate. These stones were marine animals million y and it is their skeletons that are fossilized and preserved.
The entire process can take over 20 million years!!!
matching earrings are not included in the price