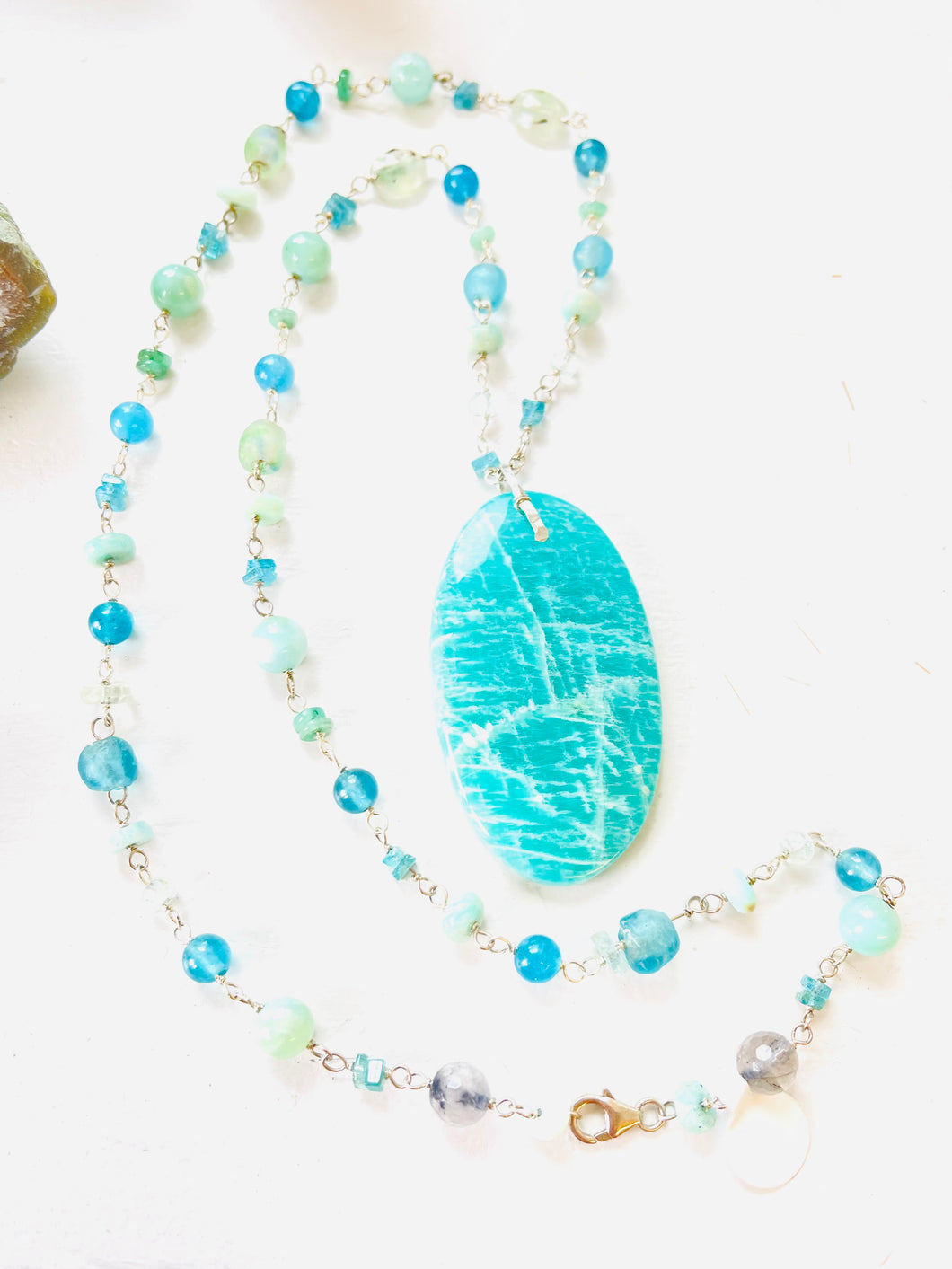 Necklace with Amazonite
Regular price $220.00 Sale
Never had anything like this vivid color Amazonite but on this very elegant long oval shape.
Wrapped with beads of Chrysoprase, Peruvian Opals, Larimar, apatite, emeralds  and Amazonite stone beads and some ancient Italian glass beads 400 years old.
We are very carefully selecting the stones and beads for our creations and we use only first quality sterling silver.