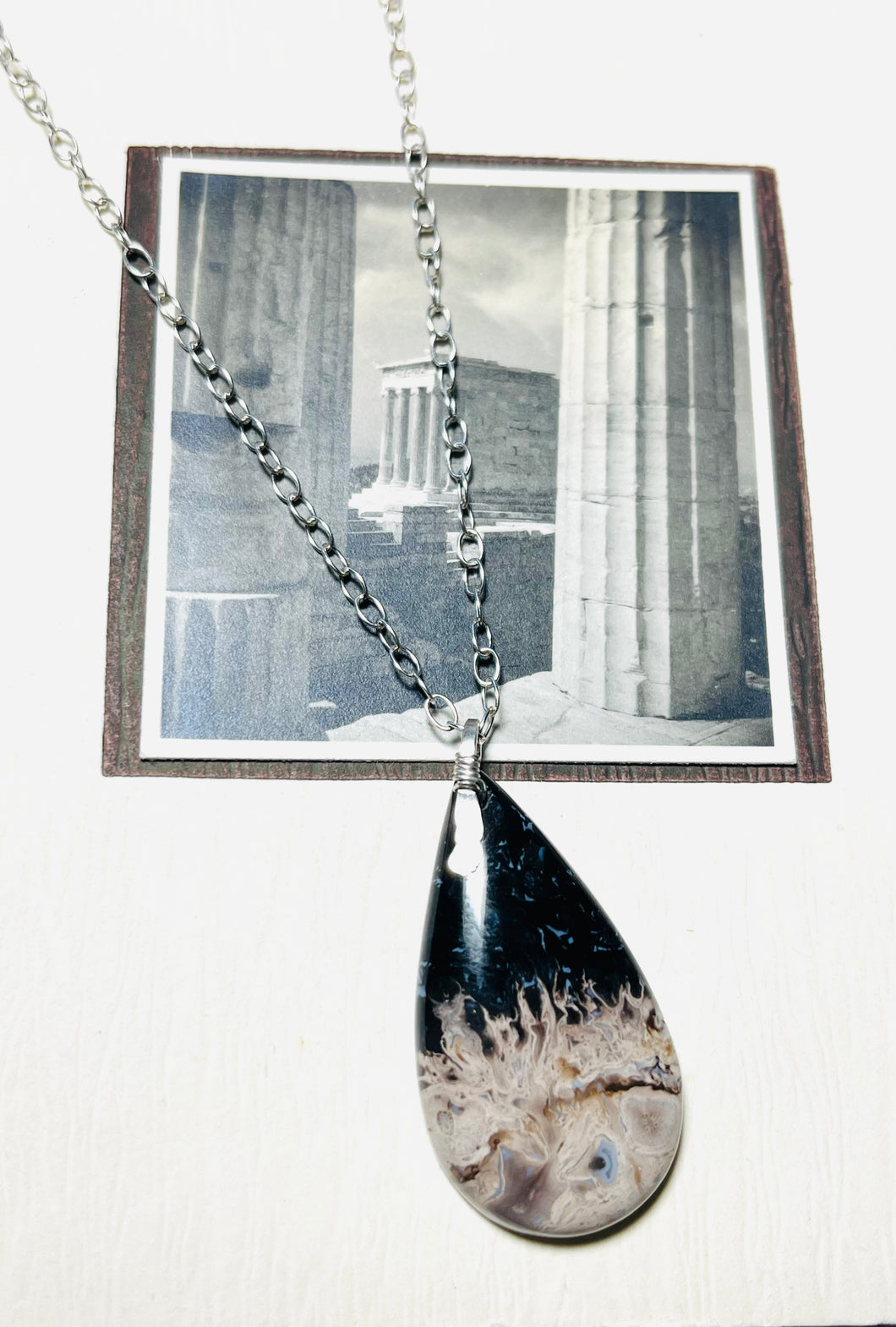 Pendant with petrified palm root
Regular price $82.00 Sale
Beautiful long palm root long size pendant tear drop shape petrified palm root with Sterling silver and chain also 20 inches.
petrified palm root is coming from West Java, Indonesia. The vascular nature of root means that traditional tree rings are replaced by pores and channels in the petrified wood. This petrified palm is likely Miocene in age.

Fossilized Palm Root helps in balance and emotions, dissolve fear, negative repetitive behaviors and ease our feelings of depression and anxiety.